Wednesday, June 3, 2009, 10:43 - Commentary, Photo of the Day
It's election time! At least in Europe where millions of Europeans will soon go to the polls for European Parliamentary elections. But there are big concerns over turnout, as we learn from
Der Spiegel
.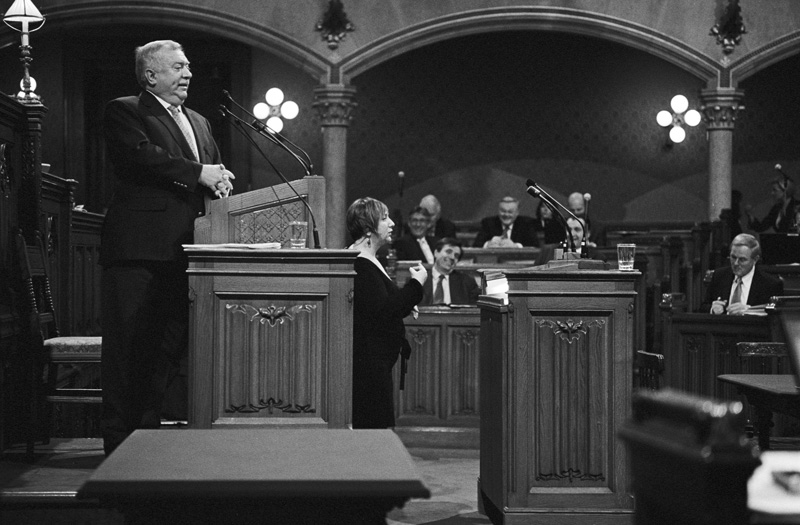 "What do you mean 'throw the bums out' ?"
Vienna
2008. © Damaso Reyes
"With polls predicting a record low turnout for the elections to the European Parliament later this week, the leaders of France and Germany have issued a joint plea urging voters to cast their ballots.

"German Chancellor Angela Merkel and French President Nicolas Sarkozy called for a "strong Europe" in a statement published simultaneously in the Sunday newspapers, the Journal du Dimanche in France and Die Welt am Sonntag in Germany and they urged all Europeans to vote in the elections to be held from June 4-7.

"A strong Europe does not necessarily mean more powers for the European Union, even more European legislation or increased financial demands," Sarkozy and Merkel wrote.

"We don't want a bureaucratic Europe." Instead the two called for an EU "that gives brave answers to the questions of our time, in order to secure our prosperity."
What's interesting is that while these two leaders are calling for a stronger Europe neither has given any indication that they are willing to give up any of their own power to achieve this ideal. Europeans are wary of pan-European institutions for good reason. So far, they have seen very little benefit and much more of the "bureaucratic Europe" that is talked about in the article. If European leaders want to develop a European consciousness then they need to be much more active about the process and not just give speeches around election time…
Back
Next