Tuesday, March 3, 2009, 08:04 - Commentary, Photo of the Day
Stúrovo, Slovakia
Those of you who know me well know that I have a new obsession: my
Amazon Kindle
. It's an electronic book reader, about the size of a trade paperback it can hold thousands of books. After years of traveling I have managed to get what I pack down to the bare essentials. I had a much harder time paring down my reading materials. Between books and magazines I could easily have two or three kilos worth of weight. The worst part was when I was done I had to leave my books behind. The real problem was that if I was traveling in a non English speaking country I had a hard time finding books to read and those I did were often expensive or not what I wanted to read. The Kindle solves all those problems for me. So far on this trip I've read more than a dozen books, far more than I would have been able to carry or find even if I was that lucky.
The Germans are getting on the eBook bandwagon as we learn
from another article
in The Local.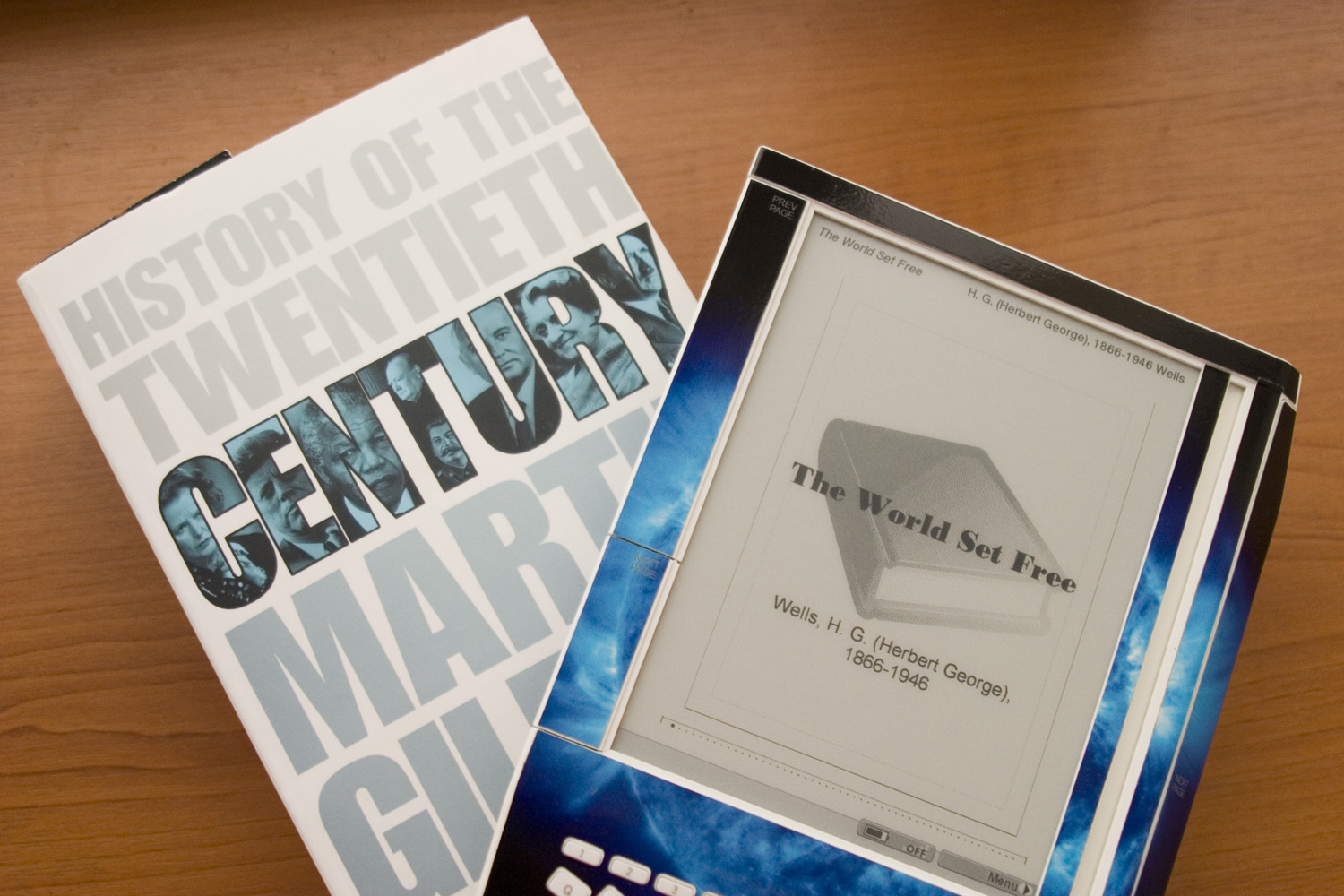 Past and Future. © Damaso Reyes
"Some 100,000 German books will be available in digital format via an ambitious new online platform libreka! when the Leipzig book fair kicks off on March 12.

"Our goal is to offer all deliverable German books within three to five years," said Ronald Schild, head of the MVB marketing service of the German book publishing industry.

"The total number of e-books available will eventually reach 500,000 to 700,000 and publishers will charge a set price for the titles that can be downloaded to different electronic book readers, he added. Up to 1,000 publishers will contribute to libreka!, which the MVB hopes to make the premier site for German e-books."
This is similar to what Amazon has done with its library of more than 230,000 books except it is being done by the publishing industry itself, a bold and far sighted move. Germans are voracious readers and the government has done much to protect the industry. But this is a great example of publishers embracing technology rather than fearing it. It will also expand the global reach of the German language, something
some people fear is dying out
. Being able to order a German book online and get it anywhere in the world instantly will be a huge boon to expats as well as those learning the language.
Back
Next