Tuesday, February 3, 2009, 07:40 - Project News, Commentary, Photo of the Day
Sturovo, Slovakia
This is the 100th Photo of the Day! Exciting, isn't it?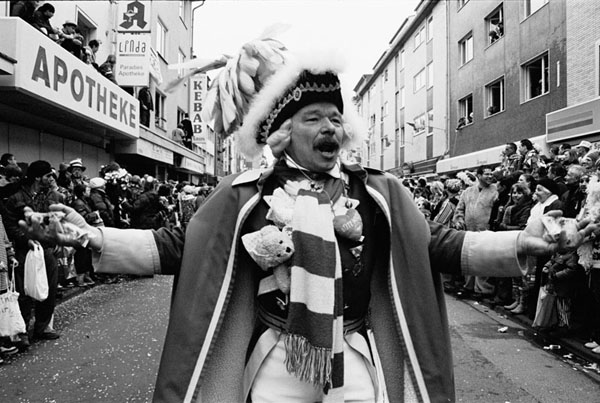 Let the good times roll. Cologne 2007 © Damaso Reyes
I started this series for a few different reasons. I wanted to be able to post every day but the day in and day out of shooting is far less exciting and glamorous than Hollywood leads you to believe. I thought by posting interesting news items it would give us all a chance to both observe what is happening here in Europe and discuss it. I hope you have found these posts of interest to you.
In the meantime,
scandal and controversy are shaking
the small nation of Wallachia as we learn from the New York Times.
"A political coup has shaken the Czech Republic since Boleslav the Kind Hearted Forever was ousted as king of Wallachia, a sleepy kingdom where locals drink 110-proof plum brandy for breakfast and use a wheat-backed currency pegged to the dollar.

"The faux Kingdom of Wallachia is nestled in the northeast corner of the Czech Republic, 230 miles from Prague. It was founded in 1997 by the itinerant photographer Tomas Harabis, its current foreign minister, as an elaborate practical joke.

"The ruse quickly captured the imagination of Czechs, long drawn to black humor and parody, and Wallachia, which also happens to be a real place, became one of the country's biggest tourist attractions. Its success has led to a real-life battle over who owns the kingdom, which generates hundreds of thousands of euros in revenue each year."
Hopefully the conflict there will not escalate into full blown war but if it does know that I will rush there to cover the fighting!
Back
Next