Wednesday, November 2, 2005, 04:51 - Shooting
Camp Bondsteel
My time here in Kosovo grows short but I am still being productive, trying to do as much as I can in what time I have left. As always, there never seems to be enough time to work on all the stories that I discover but I suppose that means I will just have to come back.
Today I went to Liria, which is the only shelter for victims of domestic violence here in Kosovo. Itís a story I first learned about during my last trip but there wasnít time to arrange a visit. Luckily for me the soldiers here have been working with Liria a lot over the past few months and I was able to go there and talk to the staff as well as a young woman who is living there.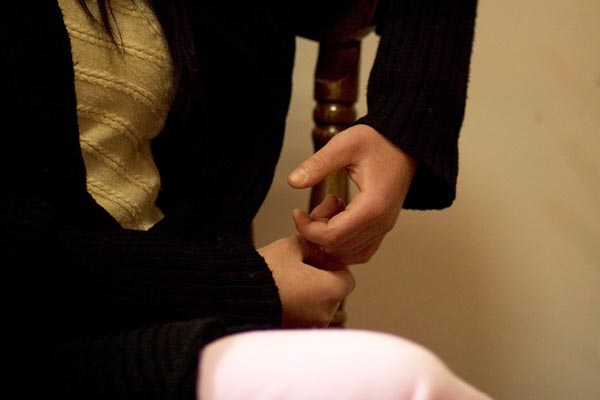 A young victim of domestic violence. ©Damaso Reyes
These women are doing some tremendous work against some very difficult odds. Many men in this ďtraditionalí society donít want to see women empowered and they have struggled to get support from the local government for their activities. But the women of Liria are passionate and I know they will continue to do their work despite the obstacles.
Read the story I wrote on Liria
Back
Next