Wednesday, October 1, 2008, 12:48 - Commentary, Photo of the Day
For all of those who missed them while you were gone today marks the return of the Photo of the Day. As you might recall the goal of this daily posting is to both introduce, or reintroduce, you to my images as well as keep you up to date on the latest news from Europe. I hope that my work is not just about documenting history but capturing moments that are relevant to our lives today.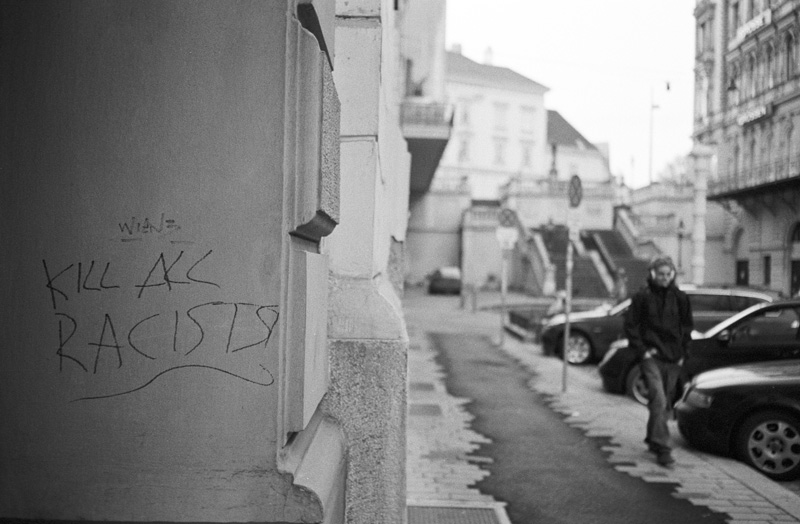 A protest vote.
Vienna
2008 © Damaso Reyes
It was no surprise that Austria's far right
Freedom party
gained in the recent election this weekend but commentators were shocked at the nearly one third of votes they managed to pull. To say that the party is xenophobic would be charitable. As we read in
this article in The Guardian
they have long used anti-immigrant sentiment to pull votes, especially in the country's rural districts.
Austria, like many other European nations, is going to have to come to terms with their need for immigrant labor and how this will change their culture and society. Just because an ostrich sticks its head in the sand doesn't mean that nothing is happing above ground…
Back
Next