Monday, July 6, 2009, 10:10 - Commentary, Photo of the Day
How we treat those who transgress our laws is in interesting indication of what the values of a society are. Europeans as we are well aware have different values so why should it be a surprise that some of their prisons are also different? We get a
look inside
via the New York Times Magazine.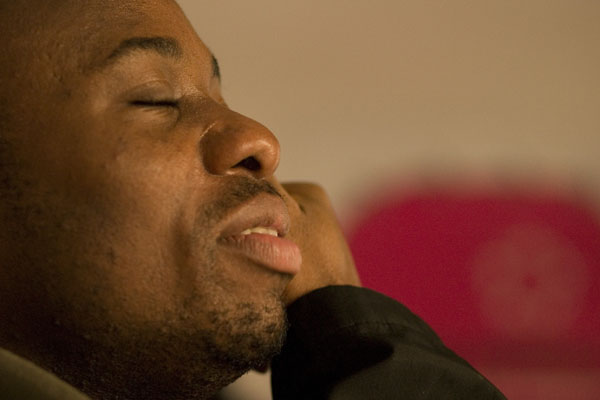 Not for me.
Vienna
2008. © Damaso Reyes

"On one side of the prison there was a block of prisoners on remand; on the other side were the convicts, living in units called pods — groups of 15 one-person cells with floor-to-ceiling windows, private lavatories and a common space that includes a small kitchen. We came upon one prisoner cooking a late lunch for a few of his podmates; we stood there for a bit, chatting. They were wearing their own clothes. The utensils on the table were metal. "They are criminals," Hohensinn said to me, "but they are also human beings. The more normal a life you give them here, the less necessary it is to resocialize them when they leave." His principle, he said, was simple: "Maximum security outside; maximum freedom inside." (The bars over the balconies are there to ensure the inmates' safety, Hohensinn said; the surrounding wall outside is more than enough to make sure no one gets free.)

"We walked around some more. There was a gymnasium, a prayer room, a room for conjugal visits. I asked Hohensinn what he would do if, contrary to fact, it were conclusively proved that prisons like his encouraged crime rather than diminished it. Would he renounce the design? He shook his head. "The prisoners' dignity is all I really care about," he told me."
It is well worth reading the whole article. Of course this prison is atypical, a visit to a detention center where Austrians hold asylum seekers is a very different story indeed. But it is still a fascinating experiment in crime and punishment.
America with its draconian drug laws which have helped the nation to achieve the dubious distinction of incarcerating more of its population than any other western country could learn quite a bit from the approach these jailers are taken. Clearly if we want prisoners to re-enter society we should focus on rehabilitation instead of punishment. It will be interested to see who takes note of this Austrian experiment.
Back
Next