Sunday, May 15, 2005, 23:03 - Shooting
Camp Bondsteel, Kosovo

Today was pretty cool, I got to photograph at a MEDCAP, which is basically a temporary medical field clinic set up by KFOR solider to treat rural Kosovars who might not have access to doctors. There was an eye clinic as well as a dental clinic where the Army docs were pulling out teeth left and right.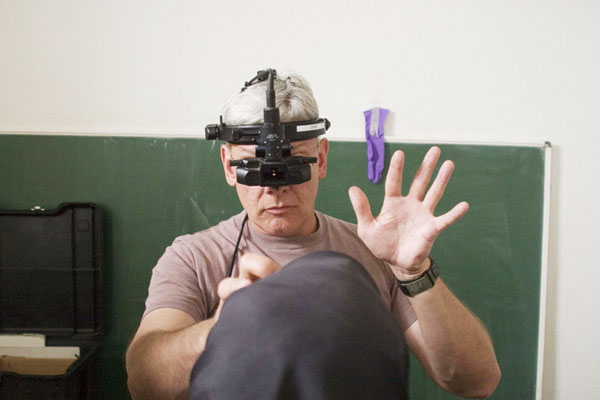 An Eye exam.
©Damaso Reyes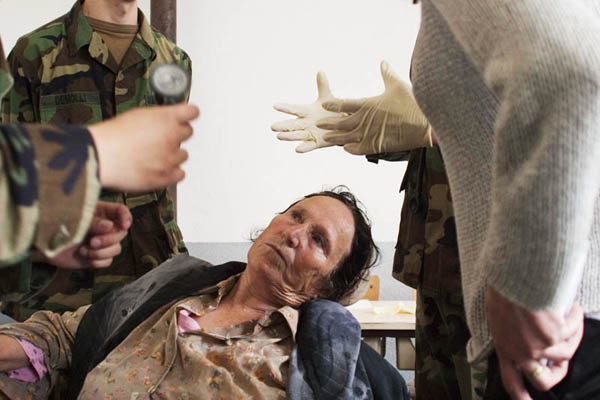 A translator communicates this woman's medical history to a military doctor.
©Damaso Reyes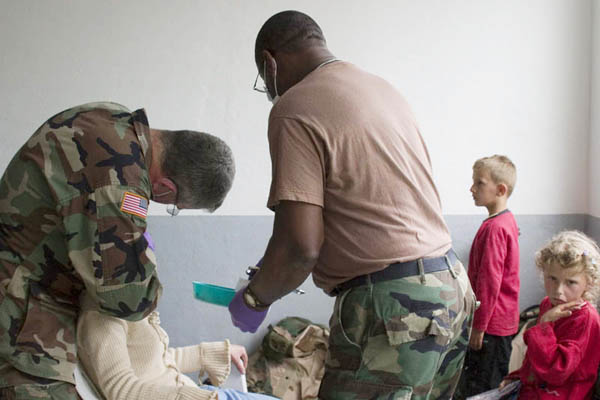 Children wait and watch as their mother has teeth removed.
©Damaso Reyes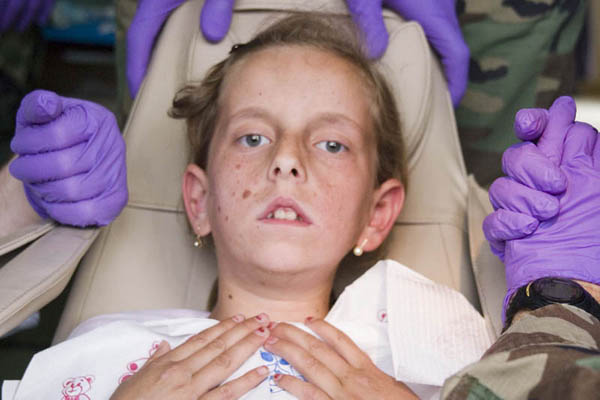 A young Kosovar girl waits to have her teeth checked.
©Damaso Reyes
That reminds me, I should probably go to the dentist soon…..
Back